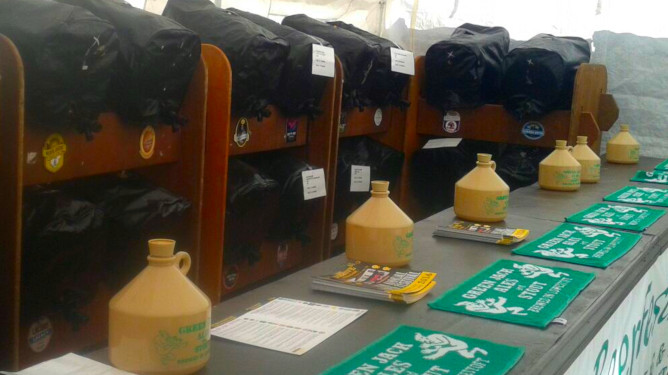 The Beehive Summer Norwich Beer Festival
The Beehive Annual Beer Festival has been running since the summer of 2007. A celebration of real ales and ciders this beer festival in southern Norwich has grown in size over the years due to its popularity with locals and beer festival lovers from all over Norfolk. Our Beer Festival runs from Thursday to Sunday over the first weekend in July and features over 24 ales and ciders from local and national breweries.
The festival is concentrated around our beer tent in the pub garden, and staffed by local, knowledgeable and friendly real ale fans. Beer tent hours are as follows:
Thursday 12-11pm
Friday 12-11pm
Saturday 12-11pm
Sunday 12-10pm
The 2019 Beehive Summmer Beer Festival runs from the 4th to the 7th July.
Our Beer Festival is complemented by a fantastic BBQ, run by our RAOB Edith Cavell Lodge volunteers. All proceeds of the BBQ are donated to our chosen annual charity. In 2018 you helped us to raise over £1,800 for Nelson's Journey. This years chosen charity is EACH.
We would love to see you at the Beehive Norwich Beer Festival this July!